I am a little late with this, National Safe Boating Week is May 21-27 this year, http://www.safeboatingcampaign.com/ .  But before I head out for the Memorial Day weekend, here at the official start of summer, is the perfect time for this reminder.
WEAR YOUR LIFE JACKETS!!!!!!
I know, I have been around macho fishermen and even a few macho fisherwomen all my life and most of you are better swimmers than I am and you think you do not need to wear your life jacket.  That may be true in most cases, but in the worse case you are going to need the life jacket and then it ain't gonna be there.  To quote my buddy, Nebraska's boating safety administrator, Herb Angell, "Life jackets are like seat belts, they don't do you any good if you don't wear them".
Herb would tell you that by far the majority of the boating fatalities that he investigates would have no fatality if folks were wearing their life jacket.  I will go even farther and try to irritate some of you into wearing your life jackets. . . . I do not care if you want to be stupid, it is a free country and you are free to be stupid and remove your genes from the gene pool.  You know who I feel sorry for when someone dies in a boating accident because they were not wearing their life jackets?  I feel sorry for the family, the moms, dads, grandparents, aunts, uncles, nieces, nephews, sons, daughters and wives.  I feel sorry for our conservation officers and other emergency personnel who bust their butts, and hearts, every time they have to look for the carcass of someone who could still be alive if they had just worn their life jacket.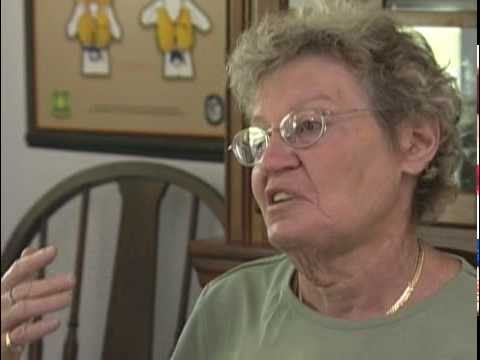 Oh, by the way, having the life jackets on board, in that storage compartment, does not count.  Life jackets by law have to be "readily accessible", and what is more "readily accessible" than "on"?  Also remember that everyone under the age of 13 must wear a life jacket at all times while on a boat.
Herb will tell you that those old orange life jackets that a person wears around their neck will do the job, but the problem with them is that they are uncomfortable and U-G-L-Y.  So spend a little extra and get a good, comfortable and stylish life vest.  They come in a variety of styles and colors; as long as they say they are Coast Guard approved they will work; buy 'em and wear 'em.
All you macho fisherman who think the life jacket interferes with your "jerk-their-eye-teeth-out" hook-sets or you sun-worshippers who believe the life jacket gives you bad tan lines, invest in one of the inflatable life jackets.  I have worn those while fishing in 100-degree heat and they did not interfere with my hook-sets, comfort or tan lines!
And that video reminds me of something else–especially for those of you who might be boating by yourself, USE THE KILL SWITCH!
Let me pile this on just a little more.  I fully realize the change in alcohol policy that is now in affect in Nebraska.  That means some of you will be enjoying a few "cold ones" while boating.  Just remember that drinking and driving will get you in trouble on the water too.  And if you still do not think you need to wear the life jacket, picture this–you have been on the water all day, have ingested a few adult beverages, sometime in late afternoon you are going to need to relieve yourself of some excess fluids, there ain't no one around, you go to the back of the boat and step up onto the edge, step a little farther because you do not want to dribble on your buddy's boat, and then you are a little tippy, a little tired, legs are a little wobbly from being on the water all day, a freak wave hits the boat, and SPLASH, into the water you go.  Then the boat drifts a little ways and all of a sudden who wishes they were wearing their life jacket?
I know many of you will not listen to me.  I see you on the water, all the time.  I know you ain't wearing your life jackets nor using your kill switches.  And some of you won't be around to read my "National Safe Boating Week" blog post next year.
Have a great, but safe, weekend.