I have mentioned "Recycled Fish" here on my blog before, http://www.recycledfish.org/ .  They are a great organization promoting not just catch & release but a lifestyle of stewardship.  They have a lot of connections to Nebraska; Teeg Stouffer, their executive director and founder, now lives here in Nebraska and a lot of the volunteers that help Recycled Fish are Nebraskans.  Anyway, take some time to look over their website and you should strongly consider taking their stewardship pledge and joining up with them.
I got an e-mail today from Recycled Fish and with the holidays around the corner thought it would be great to pass this along, right away: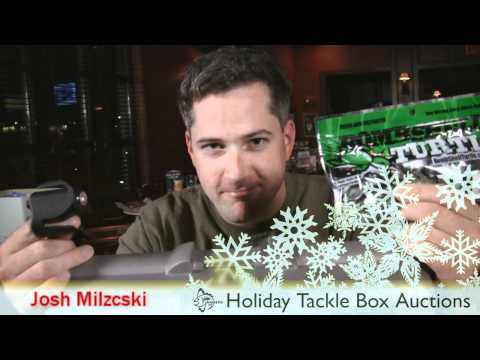 If any of you are looking for a great Christmas gift idea, there it is, and your money would go to a great cause as well.  There is more information here if you are interested, http://www.recycledfish.org/blog/holiday-tackle-box-auctions/ .