OK, I realize I missed National Safe Boating week without my usual blog post about wearing your life jacket.  If you want to hear me harp on that subject, again, please go back and read this past blog post and watch the videos, http://outdoornebraska.ne.gov/blogs/2011/05/national-safe-boating-week-2/ .  I know this is a message you have heard over and over again, but stories like this tell me folks still are not getting the message, http://whotv.com/2012/05/21/victims-identified-boat-crash-kills-four/ , http://www.kmtv.com/multimedia/videos/?bctid=1660546957001 .  Either that or some people choose to be stupid.  I will let you make the call on that one.  As a matter of fact, what boaters did in the instances in those two news stories was not only was unsafe, it was against the rules.  Yeah, I know, all the rules and regulations "cramp your style" and keep you from "having fun"–yeah, sure, right up to the point where someone loses their life.
Now, I know a lot of you reading my blog are hardcore anglers.  Yeah, I am talking about YOU.  Look at me, I am talking to YOU, listen up!  Now hopefully I have your attention:  I realize a lot of you have heard the boating safety message over and over.  I realize that a lot of you have even completed boater safety courses.  I also realize the video I am about to post will take 10 minutes of your time to watch, but I think we all need to be reminded of this, and reminded over and over again.  It is when we start taking things for granted, when we start assuming that we know it all, that we get into trouble.  Please take 10 minutes and watch this video (it really is not 11-some minutes long, the credits take up more than a minute at the end).  I am pleading that those of you who are experienced anglers and boaters especially take the time to watch this: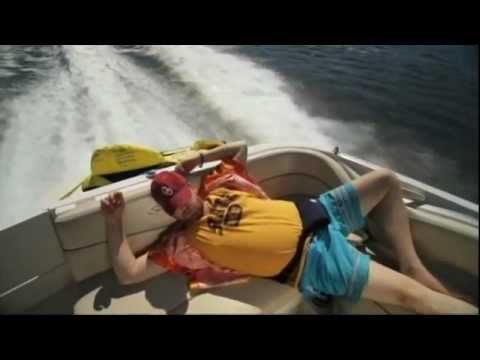 And one last thing before I quit my nagging on this:  WEAR THE STINKIN' LIFE JACKET!  All the time!